Classic solitaire engagement ring (rings with just one stone) are your 'bread-and-butter' of engagement ring styles. My definition of what 'classic' is quite simple…in 40 years it will still be considered 'classic'…maybe too simple?
We've developed an easy 4 question wizard that will help you decide on the type of classic solitaire that make sense for you.
Straight vs Tapered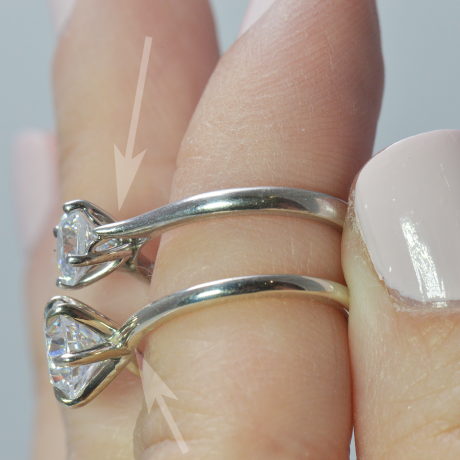 A tapered band tends to bring more focus to the stone (arrows point towards the center) and also tends to make the ring look thinner (great for people with shorter fingers)
Straight well…is just straight. Just go with your gut here.
Cathedral vs Round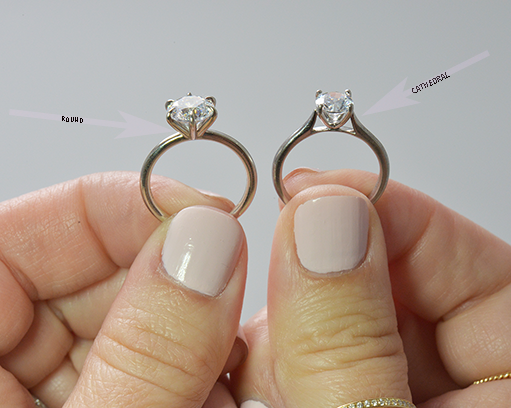 I've written about this at length in the article about how this influences the appearance of the center stone size and height.
In short, the round makes the center stone stand out more while the cathedral tends to make the center stone feel like it blends in more with the rest of the ring.
Band Texture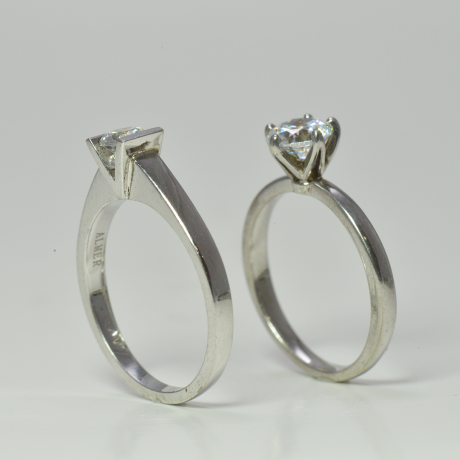 A flat surface tends to make the ring look wider than a rounded surface. In a general design sense, straight edges and angle tends to make a ring feel more masculine in design while rounded edges and curves feel more feminine.
Claws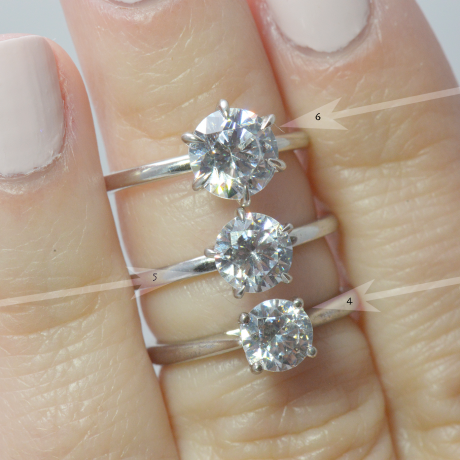 Finally, you will need to decide how many claws you would like to hold the stone in place on the band. Sometimes, this decision will be dictated by the cut of stone you choose to use. For example, if you want to go with a princess cut diamond, you will most likely be going with four claws to hold the square shaped stone in place. However, with round and oval cut diamonds, you can choose from four, six, or eight claws.
Once you're able to make these four simple decisions, you'll have determined 80% of your perfect ring design – it really is that easy! The other 20% will be made up of small decisions, little tweaks, and personalized details that will help make your ring truly unique.